Are you crazy about watching the videos of Wengie? Get some additional information about her recent videos which will completely make you busy with doing it. Recently, she has uploaded her video to her YouTube channel it denotes the melting of her diamond play button which has given by YouTube to her. It is nothing but an award received for getting millions of subscribers for her videos. So what do you think? Did she really melt her play button? If you watch her related videos at online you will get the perfect answer to it. Likely to say, she does some experiments with her play button by using gallium element which is considered to be the semi-liquid element that can be easily melted. She takes some amount of gallium and turns it to the stage of liquid.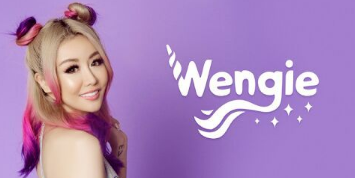 This stage is considered to be the best stage for making any sort of minions and Lego in an easy way. Nothing is found to be hard, you need to take the gallium-containing box and should keep it in the warm water containing tray which will make the element into the liquid state. Once it turned to the liquid form you need to place it in a different container and required the amount of element should be taken by using a syringe without of needle. You can take the shape whichever you want and should fill it with the liquid taken in the syringe.
Once you have filled you need to wait for some hours because the liquid must get cold and tight with the shape. After some hours, you can get the exact shape that you wish for in a state of this element which looks extraordinary. As a result, you can do plenty of forms by using this wonderful element by following the tips of her videos through online.