Stardew Valley is a video game, which is publishing by the Chucklefish and developed by the Eric Barone. This game was release in February 2016 for the Microsoft windows. In this game, players have to take the role of the character, for getting away from the problems of an office job. These hustle and challenges take over the grandparent's farm by which it known as a stardew valley. If you are the fan of this video game, then you can also download the different Cool stardew valley mods. There are many different types modes available to make the game more interesting and attractive.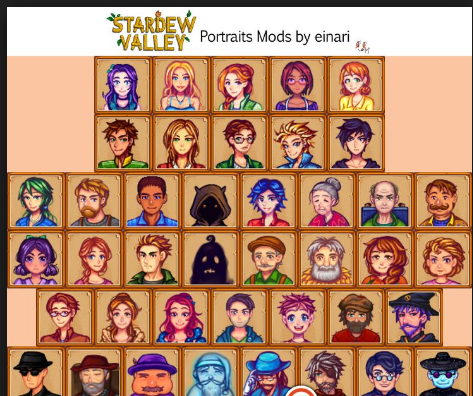 Following are the different Stardew Valley Mods:
Anime style portraits:
Many of the players of the game are unhappy with the default portraits. Due to this problem, some of the players leave the game at the middle level and stop playing the game. However, when the anime style portrait introduced or created by the user then the game becomes more exciting, and it is a Cool stardew valley mods. Thereis much more feature than the default mod, and you can see the visualize character.
Calendar anywhere:
Missing a birthday is the worst thing. This necessity results in the creation of the calendar anywhere in the game. By this mod, you can easily access the calendar anywhere in the game by clicking the clock which is mention at the top right of the screen. Durable fence:
The worse thing is that walking up to your fence by which your farm looks bad. The durable fence is the best remedy for this problem, which eliminates the complete fence decay. Now your cows never get any chance to go outside the garden.
Therefore, if you get bored by the default mod of the game, then you have to download some Cool stardew valley mods. Different mod provides different features and levels which make the game more exciting.