Query: How can sublimation printing function?
Answer: "Conventional" dye sublimation printing of cloth/fabric uses a printing procedure which uses heat to transfer ink dye or – – on synthetic materials or other substances.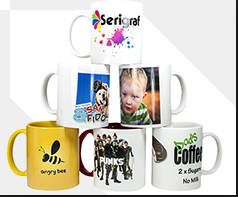 sublimation materials
only suggest the dyes convert from a solid state to a gaseous state, but never getting liquid. The procedure was designed to have the ability to transfer photos and extremely intricate designs on fabric or fabric.
In our organization, we publish banners and cloth using dye sublimation chiefly for banner ads or screens. The dye sublimation we use utilizes pressure and heat to move designs to polyester materials mostly.
Many dye sublimation printers use CMYO printing colors (Cyan-Magenta-Yellow-Over coating) that differ from inkjet banner printing (on vinyl or cloth) that utilizes CMYK (cyan-magenta-yellow-black) since the black is removed and the very clear overcoat is utilized instead.
This over-print is equally a UV protectant and helps make a water-resistant coating for polyester banner ads and exhibits, t-shirts, table covers, sportswear, flags, and other things that need high-definition printing.
Traditional dye sub printing uses a transfer paper that's printed using all the CMYO inks in inverse, then, utilizing a heated pressure roller coaster at approximately 375F, "marries" the newspaper into the polyester cloth, and extends the dye to gasoline, and transports the image on the banner or other fabric.
After printing, this cloth may be cleaned without damaging the quality of the printing. Additional benefits of dye sublimation cloth banner and sublimation materials is that the pictures do not fade or peel (permanency), the colors can be brilliant on account of the amalgamation of this dye into the fibers of this polyester or other synthetic cloth.
Another significant benefit of ivory printing is the colors can be brilliant on account of the constant tones which produce the printing seem photographic. These pictures may also be printed all of the way into the edges of the cloth.