Tata sky makes to think more realistic. Its stunning picture quality (1080i), Dolby digital surrounds, surround sounds give spectacular experience. It renders facility for order movie from the exclusive movie showcase. After sale service is much more encouraging in comparison with other concern, regarding commitment for one-year annual service.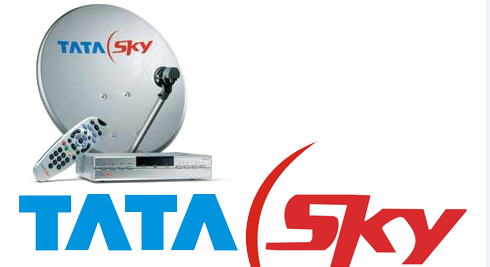 It is a direct broadcast satellite television render in the country. It uses MPEG-4 technology. For rendering best services, it awarded with ET Brand equity under product of the year category.
Key Services available
• Pay only for the channels which you want to view/watch.
• Multi TV connection can be purchased just paying reasonable bucks.
• Its relocation services help to shift connection from one place to another very easily.
• Can be viewed HD channels, which are part & parcel of the package. HD service fee will be admissible for that purpose.
Few attractive tatasky Plans
• Multi TV sky connection (Free recharge for one month along with free regional languages) Monthly involvement: 1,149 (for the customer – new connection).
• HD connection with ultra-pack (One month's recharge free with free 2 regional packs) Monthly involvement: 2,360 (new connection).
• HD connection with Dhamal kids pack (Free recharge – one month. Free regional packs – 2 nos.) 2,150 (new connection).
• HD connection with sports dhamaka pack (one-month free recharge and2 nos. regional free packs) 2,180 (new).
• HD connection with dhamal mix pack (Recharge free for one month and also provide free 2 regional pack) 2,000 (new).
Brief on Tata Sky new connection
• A representative from the respective concern will visit door to door for complete installation of the gadget. The package box consists of HD set top box, cable, remote along with its activations.